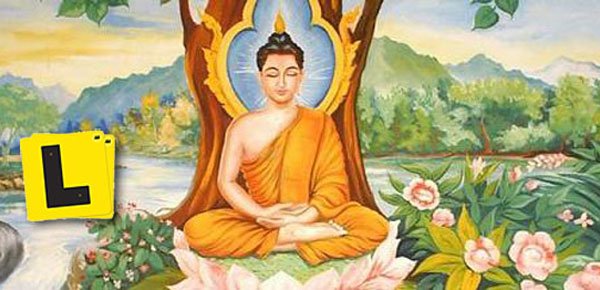 Buddhism Made Simple
Introducing key Buddhist practices and concepts. Useful whether you are religious or not, with an emphasis on applying ancient wisdom to modern life.
These short courses focus on aspects of Buddhist philosophy as it applies to our daily life – setting up a daily practice, integrating a Buddhist world-view, and ancient wisdom for topical modern issues. The challenge is to make our study not just academic, but immediately relevant so that we can start transforming our life right away!
Using modern examples, inspiring quotes, and our own lived experience, discover how to bridge the teachings of the Buddha and our modern, hectic lifestyle. We don't need to change anything 'out there' to live a rich and fulfilling life, we just need to bring wisdom and kindness to our inner experience.
Courses in this Series
Foundation Course (10 sessions)
Buddhism in a Nutshell (4 sessions)
How Buddhism Helps (3 sessions)
Everyday Dharma for Daily Life (4 sessions)
Eight Steps to Turn Your Life Around (1 day)
Demystifying Tibetan Buddhist Ritual (8 sessions)
Dharma in Pyjamas (20 Episodes)
Three Higher Trainings for Dummies (3 sessions)
A Taste of Tibetan Buddhism (5 sessions)
"I attended the Buddhist Path of Peace and Purpose last night and just wanted to say thank you. I am so pleased I finally made the time to attend! Ven. Drolkar was fantastic. She explained the concepts clearly, with a warmth and great sense of humour. I made my way home last night feeling a definite sense of calmness and a confidence that I had made a very important first step."
"I thought I would quickly send through an email to thank you for a fantastic informative orientation yesterday. I am really keen to get involved in the Foundation Course now!"
Sample a Soundfile
From Series: "Dharma in Pyjamas"
Let's have brunch! and talk about Dharma! Bridging Buddha's wisdom and modern life. Coronavirus, crochet, bringing your pets to the Dharma.
From Series: "Buddhism in a Nutshell"
Buddha's wisdom on why we have problems and what we can do about them. Ancient wisdom to answer our modern 'meaning of life questions'.
Next Events Coming Up